Firebird Database Backup and Restore Utility
Firebird backup remains a necessary part of daily activity for many users and companies, as Firebird is an integral part of different software solutions created by Borland, Inc. Although a distributive of Firebird always contains a utility for backup and restore Firebird, called GBAK, use Handy Backup instead.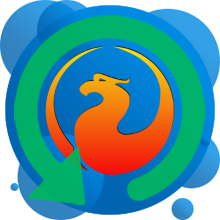 Handy Backup provides some advantages over GBAK, both for creating a total backup strategy for your machine or server and for specified Firebird database backup. Using Handy Backup, you can fully automate Firebird recovery after severe mishaps, as well as create replication database tasks.
Advantages of Handy Backup
As Handy Backup is not a specialized Firebird backup tool but all-in-one powerful backup and restoration solution instead, it has many significant advantages over a specialized Firebird backup utility:
The wide choice of storage media, including local disks, USB drives, NASes and cloud;
Backing up data in native format, allowing using these data directly just from backups;
A complete set of backup control options including scheduling, encrypting and compressing;
Extended control capabilities such as running as Windows service;
Many data source options allowing creating unified backup tasks for different datasets.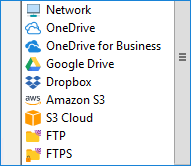 Using these (and many other) functions, an administrator of some server or product can create a personal, planned strategy of data preserving, including Firebird backup database as a part of this strategy among other data backup and recovery tasks.
Recommended Solution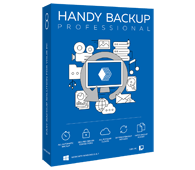 Version 8.5.0, built on September 19, 2023 . 116 MB
Backup Software from Novosoft LLC. 89 USD per license.
Handy Backup Professional contains a "Database" tool for Firebird backup, as well as for any other database engine with an ODBC driver. Try for 30 days for free!
How to Perform Firebird Database Backup with Handy Backup
Handy Backup uses an ODBC driver to backup Firebird data. Capabilities of a particular ODBC driver completely define if Handy Backup can (or cannot) perform a "hot backup" without stopping a Firebird engine. To link with Firebird via ODBC, Handy Backup uses a tool called "Database".
To create a task that will backup Firebird database, please use the next sequence of actions:
Download an appropriate ODBC driver for your Firebird (InterBase) software.
Add the Firebird as an ODBC data source (please read here how to add ODBC sources).
Run Handy Backup and create a new task by clicking on an appropriate menu item (or on a button at the main panel).
Select a backup task type on a Step 1. Then proceed to a Step 2 and select the "Database" source option.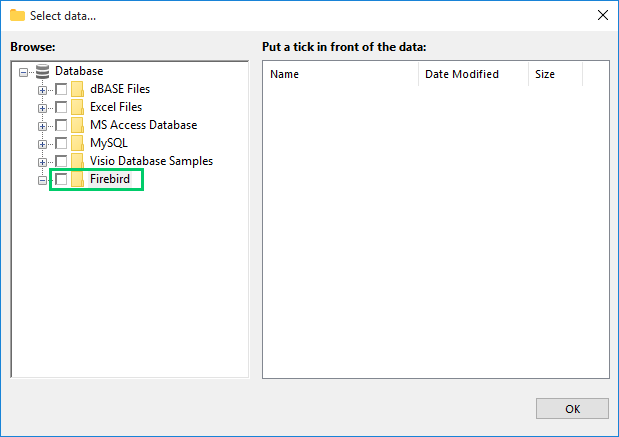 Select your Firebird database and set up as a backup source, then continue.
Proceed to create a backup task as usual (read the User Manual for detailed instructions). These steps are not specific for Firebird backup.
That is all; you can create an automated task saving copies of your Firebird database according to the settings used in your task. You can tune up a Firebird/InterBase backup scheduler, allowing starting a task by specified time, by logging on or off, or by plugging an USB device.
Firebird Database Recovery
You can create the task allowing Firebird database restore by using just the same sequence of actions for making a restoration task instead of a backup task. Note that Handy Backup allows you creating very complicated recovery tasks, such as using Firebird backup for incremental restore.
A Native Firebird Backup Utility – GBAK
A utility called GBAK is a command-line Firebird backup tool. It lacks an automation, unless implemented as a part of some Firebird backup script. To backup and restore Firebird data using GBAK, a user must have some specific skills and knowledge about databases.
Despite the fact that a GBAK utility can be used for some specific tasks, Handy Backup is a more effective solution for most implementations of Firebird SQL backup. It provides a secured, automated and scheduled database backup, as well as any other data backup.

Who uses our backup software?