Laptop Fujitsu Backup and Recovery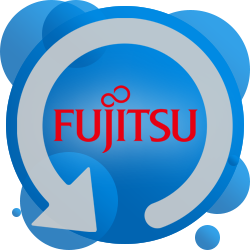 Fujitsu backup to hard drive is a matter of great importance for both businesses and individual users. We welcome you to use Handy Backup - Fujitsu backup tool that helps you not care about HD crash, virus attacks, unauthorized access and other problems.
Fujitsu Backup Solutions: Trivia

A good backup is always automatic. Thus, if you meet a computer issue, you may easily come back to every required position in the past. And so far as it is hard to perform daily backups of business documents, personal emails and all other useful data manually, people purchase automatic software.
Handy Backup Program for Secure Fujitsu Backup
Handy Backup has a special capability for comfortable and secure Fujitsu backup. Its simple and friendly program interface makes it very usable and obvious even by an absolute PC beginner.
How to Make Fujitsu Backup and Recovery Tasks
All you need is to create a "task" to back up the important data and schedule it. Then the software will detect and intelligently manage your data, running backups every day or with any other period you determinate.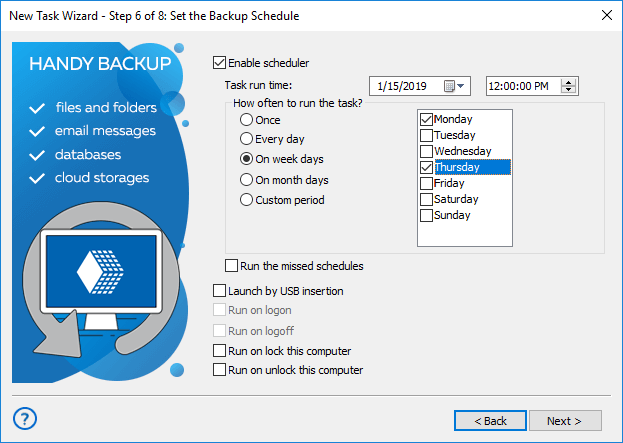 Recommended Solution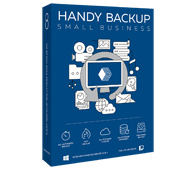 Version 8.4.0, built on June 30, 2022. 113 MB
Backup Software from Novosoft LLC. 249 USD per license.
The easiest way to back up your Fujitsu files is to get a Small Business edition with all basic Fujitsu backup functions and backup server operations. Free 30-days trial version!
Reliable Fujitsu Backup to Disk
Also to usual backing up of individual files and folders, Handy Backup program provides a range of presets and plug-ins developed for backing up your Fujitsu notebook info easier. Presets provide an ability of fast selection of Desktop, Favorites, My Documents, databases, hottest programs and utilities, and other data.
Backing up your Fujitsu notebook with Handy Backup is easy and consists of the next stages:
Task Wizard run. Whenever you wish to set up a backup process, a convenient Task Wizard will help you to direct you through the stages step by step in simple or advanced mode.
Intelligent application search. If you want to back up applications like Adobe Photoshop, Skype, or other, you don′t have to select for the related files manually. You just easily manage to set up a corresponding free module of software (plug-in), and then select the respective point when it appears in the menu.
Choosing the storage place. With Handy Backup program you can select Fujitsu backup storage between local disks, USB and NAS units, FTP/SFTP servers or cloud accounts (with almost all popular cloud services, including Amazon S3, Dropbox, Google Drive, OneDrive WebDAV and more).
Set up advanced functions. You will be provided to set up encryption and compression to your backup process. These functions almost exclusively appear in Advanced mode of task creation.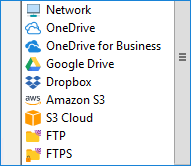 Running Fujitsu backup appliance through the flexible scheduler. Handy Backup program has a flexible scheduler so you may have your backups fully automated.
The program will run any action quickly and without requiring many resources, and each time when you want to recover your backups, you may create it with a single mouse click!
Making Fujitsu Backup BIOS
The only way to save Fujitsu BIOS is to download it as a file by some third-party application and then to save that file by standard Handy Backup means.

With Handy Backup utility, backing up Fujitsu laptop is fast and safe!
Who uses our backup software?