Laptop Data Backup Software
Secure laptop backup is a matter of great importance for both businesses and individual users. Data loss always entails loss of money and even reputation.
Handy Backup is the reliable laptop backup and restore software designed to keep information safe and up-to-date by making regular laptop backups without much efforts.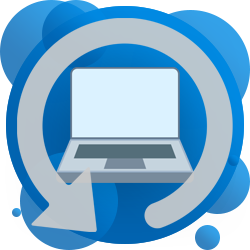 Advantages of Handy Backup among Laptop Backup Solutions

Automatic Laptop Backup Software
Handy Backup is a helpful Windows backup software designed to meet requirements of the widest range of customers: from home users to large businesses.

Simplicity
With Handy Backup, your IT expertise doesn′t matter much the programs interface is very simple and intuitive to use. All you need is to create a backup task and then Handy Backup will make laptop backups automatically, on a desired schedule.

Local and Online Backup
When using Handy Backup, you can backup laptop to external hard drive, or to cloud (such as Google Drive), or to a FTP server, or make a local laptop backup to hard drive without any extra effort. This is the unified, convenient solution for all types of laptop backup data storage.

Free Data Selection
You can either make a complete laptop backup drive copy, or select some data types that you are want to save, from copying a registry or user folders to making just backup laptop drivers. Handy Backup contains a vast amount of different data source and storage plug-ins for different data types.
Recommended Solution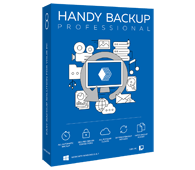 Version 8.4.5, built on March 14, 2023 . 116 MB
Backup Software from Novosoft LLC. 89 USD per license.
Download secure backup and synchronization software for your laptop, completed with a free Disaster Recovery tool! Free 30-days trial version!
How to Backup Laptop to External Hard Drive, Online or Locally?
The following features make Handy Backup one of the best utilities for laptop backup:
Task Wizard. Handy Backup has a helpful Wizard that helps you to create a new task and assign its properties step by step. The Wizard can work either in Simple or Advanced mode.
Automatic laptop backup. Once set up, the scheduler will take care of your backup tasks, not requiring any further attention. You can virtually forget about backups, the program will do everything on its own, and send you detailed e-mail reports.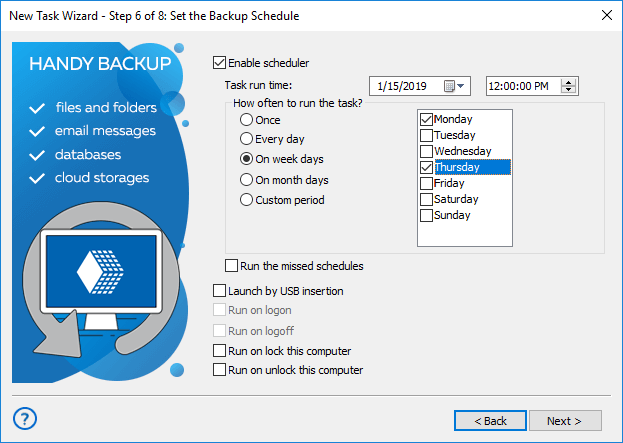 Synchronization. In addition to backup tasks, the utility allows you to perform synchronization (folder mirroring). You can easily configure daily sync files between a laptop and a desktop - it′s perfect solution if you need to use the same files on two computers simultaneously!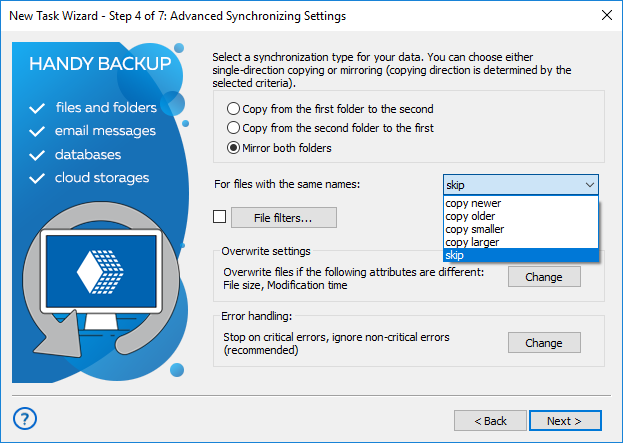 Data restoration from laptop backup cloud, local or network source, in just a few clicks! You can restore backup completely, or select separate files to restore.
Handy Backup has many other useful functions to keep your backups easy and effective. To learn more, please refer to the full list of backup features of our software.
Video Tutorial: Making a Laptop Backup Drive
In the next video, you will see how to use laptop backup systems in Handy Backup, including the Disaster Recovery utility.
Secure laptop backup options are available in easy and quick solution, Handy Backup!
Who uses our backup software?