ASUS Backup and Recovery Software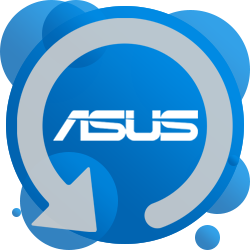 ASUS backup and recovery is an important factor of data security for both individual users and companies. ASUS laptop backup data can be a key operation for smooth and convenient job with ASUS devices.
Easy ASUS Backup Tool: Handy Backup
ASUS provides a tool to copy data only at the commercial ASUS web storage, requiring annual fee. Alternatively, Handy Backup provides automatic backup to cloud services such as Amazon S3 or Google Drive, as well as to local and remote drives, from a single software solution.
Windows-based laptops have an ASUS webstorage backup tool for ASUS notebook backup. Different kits of ASUS laptop can include or not include third-party backup software, often at the restricted functionality and requiring a fee to use it for a long time.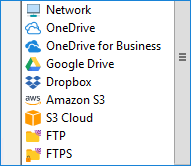 Therefore, user may select among the different third-party products for ASUS backup PC. Handy Backup is an excellent choice among these products, as it provides the full automation of different backup and restoration processes.
Features of Handy Backup as ASUS Backup Software
To provide quality and convenience of ASUS backup and recovery, Handy Backup is equipped by several useful features, a part of it listed here: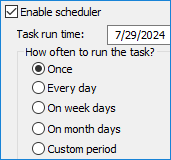 Automatic backup of any data: files, folders, databases and disk images;
A wide choice of storage media, from local disks and USB pens to clouds;
Full, incremental and differential backup for the economy of time and space;
Storing information in native file formats, allowing using it directly;
Marking data with timestamps, to simplify search of the needed backup version.
There are many other options automating and enhancing the process of ASUS laptop backup. Among the most principal of options are running other programs automatically before or after the task, and starting the task as Windows service.
Handy Backup System Requirements
Any modern version of ASUS laptop can fully support all functions of Handy Backup, which requires no special system resources beyond the standard requirements for Windows. However, the most of Handy Backup editions are strictly Windows-based.
Handy Backup can operate under any version of Windows, both desktop editions like Windows 10, 8.1, 8, 7, Vista and server-oriented bundles like Windows Server 2019, 2016, 2012(R2), 2008(R2), Small Business bundle etc. It can provide connection with ASUS webstorage.






Recommended Solution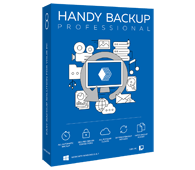 Version 8.4.0, built on June 30, 2022 . 113 MB
Backup Software from Novosoft LLC. 89 USD per license.
The Professional edition is the effective and simple-to-use ASUS backup and recovery software, allowing saving data from ASUS laptop without any extra effort! Free 30-days trial!
Note: As many ASUS computers, especially on corporate-level, utilize Linux as OS, Handy Backup provides effective solutions to backup ASUS notebooks. The Handy Backup Server Network edition allows centralized backup of Linux computers via networks, and you can run a native Handy Backup solution for Ubuntu.
System Restore on ASUS Laptop with Handy Backup
Besides the standard and simple options of restoring data completely using the same features as for backing up these data, Handy Backup allows the restoration of an entirely system drive image, created previously using either the "Disk Image" or the "System Recovery" feature.
System drive can be restored using the specialized utility called Disaster Recovery. Any registered user of Handy Backup can obtain this utility, paying no fee. It creates a bootable drive image on USB-plugged drive using the disk image snapshot.
With Handy Backup utility, ASUS backup is a quick and efficient taskl!
Capterra′s Rating:



"Great product, very simple and effective backup program"
Who uses our backup software?