How to Back Up Samsung Notebook
Samsung laptop backup is a matter of great importance for both business and individual users. In business, information is crucial: loss of data always causes loss of money, and may result in a complete failure. A disaster with a personal laptop may not cost you much money, but is always disastrous.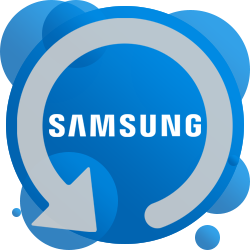 Why to Choose Handy Backup Solution
Handy Backup is designed specifically for comfortable and reliable Samsung notebook backup. It has a simple and clear program interface that is very comprehensible even for beginners.
How to Use Samsung Backup Software Properly
All you need is to create a specific task to back up some necessary data, and then set up a schedule for running it automatically. After that, the utility will find and intelligently process your data, performing backups each week or with any other period you establish.
Easy and Reliable Samsung Notebook Backup
Also to general backing up of individual files and folders, Handy Backup software has a range of presets and plug-ins developed for backing up your Samsung notebook files handy.
Presets offer an ability of quick selection of desktop, favorites, my documents, email messages, popular applications and tools, and other info.

Recommended Solution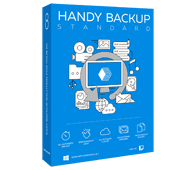 Version 8.4.6, built on April 25, 2023. 116 MB
Backup Software from Novosoft LLC. 39 USD per license.
The simplest way to back up your Samsung notebook files is to get a brand shiny new Standard edition of the software. Free 30-days trial version!
Backing up your Samsung notebook with Handy Backup

Task Wizard call
Whenever you need to run a backup task, a comprehensible Task Wizard will appear to manage you through the stages stepwise.

Automatic application data search
Just select application files by types, or by names, or by locations, and then add chosen data to a backup list.

Schedule Backup
Handy Backup utility provides a smart scheduler so you can have your backups fully automated.

Choosing storage
With Handy Backup you may store your backups on local and external drives, network and back up to clouds.

Fast backup and restore
All processes will start and execute quickly, with minimal efforts and requirements, and whenever you wish to restore backups, you may do it with just a few clicks!

Setup advanced features
You will be provided to use encryption, compression and other useful features to your backup task.
Video Tutorial: How to Use Handy Backup for Samsung Laptop
In this video, you will learn how to create a simple backup task and then how to restore all content saved by this task automatically to its original place. Enjoy the speed and simplicity of Handy Backup. Try it!
With Handy Backup utility, backing up Samsung notebook is simple and secure!
Who uses our backup software?