Private Cloud Backup Solutions: Direct Backup to Private Cloud
Private cloud backup software allows scheduled backup to some private cloud, e.g. a cloud that raised on a privately located resource such as a NAS or a server. Handy Backup provides complete private cloud backup, using a cloud both as a storage and as a data source.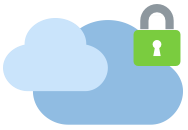 Principles of Backup to Private Cloud
Uniformity
Since most clouds have different internal API, private online backup solutions require some generic protocol to transfer data back and forth, or else selecting between cloud types will be a nuisance. Handy Backup contains the generic "WebDAV" plug-in to organize private cloud backup.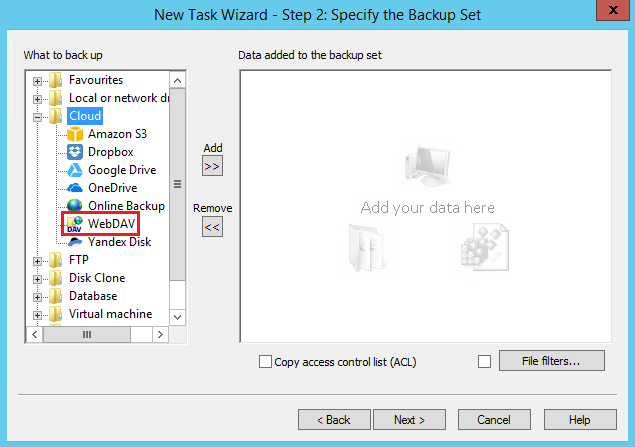 Automation
Besides using one plug-in for any private cloud existed, Handy Backup allows using a set of automating functions for back up data to private clouds, including scheduling tasks, implementing different backup strategies such as incremental and versioned backup, running other software along with a task, etc.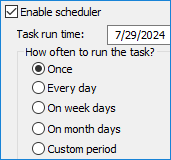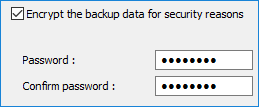 Security
To make network data transferring between a private cloud and some other destination as secure and convenient as possible, Handy Backup contains built-in protective tools such as the 128-bit modified BlowFish encryption, the compression feature and the functions of email notifications and reporting.
Handy Backup Advantages for Private Cloud Backup
In addition to the basic principles described above, Handy Backup contains a set of advantages and features allowing organizing any data backup to private cloud as a part of some overall backup strategy. The short list of these advantages includes:
Planning and scheduling. Run your task at an exact time, with a possibility of auto repeating it for a period from minutes to months. Or else, plan the automated execution of your task each time when you log on or off, or when you are plugging a task-related USB storage to a PC!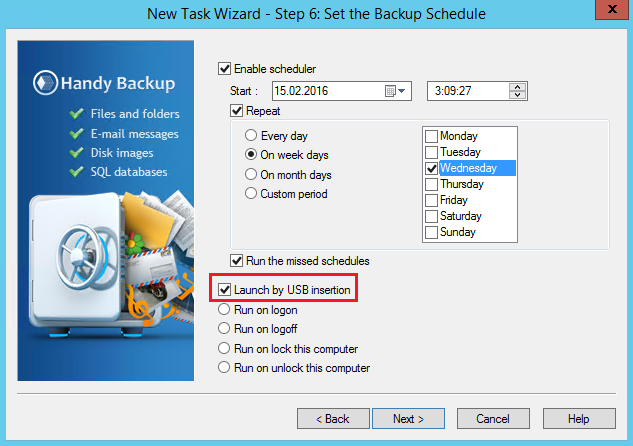 Keeping data in original formats. Store your unencrypted data into a private cloud, and then browse, view or modify these data by standard tools. You can even make a granular restore for these data by copying single files or folders using some standard file manager!
Direct access for any data type. Control your data backup to private cloud for any information you will plan keeping. Handy Backup contains plug-ins to copy any type of data existed, including other clouds such as Dropbox and Google Drive, databases, drive images etc.
Recommended Solution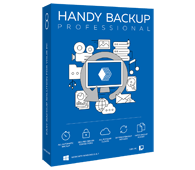 Version 8.5.0, built on September 19, 2023 . 116 MB
Backup Software from Novosoft LLC. 89 USD per license.
The Professional edition contains the WebDAV plug-in just out-of-the-box, allowing quickly create private cloud backup for user-level and professional-level data types. Free 30-days trial!
How to Make Private Cloud Backup with Handy Backup
Here is an instruction about copying private cloud data to some other storage, a very useful task both for creating a clone or a mirror of your cloud data and to simple saving another copy of your files stored in a private cloud.
Open or start the Handy Backup software client.
Create a new task by selecting the menu item or by clicking a button on the management panel.
Select a backup task type on the Step 1. Proceed to the Step 2.
On the left panel, expand the "Clouds" list and select the "WebDAV" plug-in (see above).
You will see the "New configuration…" string; double-click on it to see the configuration dialog.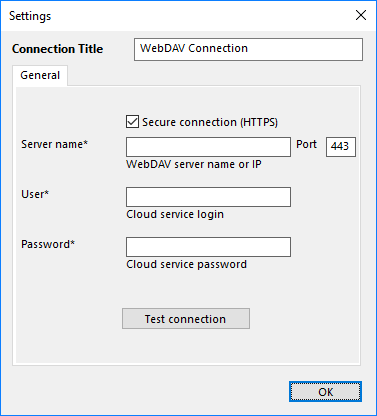 In the dialog window appearing, enter the parameters to access your private cloud via WebDAV.
Test your access and return to data selection, where you must select this configuration.
Now mark/unmark the files and folders you will plan to back up, using the checkboxes.
Continue to the Step 3, where you will select a storage for your private cloud backup.
Create your other task parameters as you wish, referring to the User Manual for advices.
Using Private Cloud as a Backup Storage
To select a private cloud as a backup destination, just make the operations described in the instruction above on the Step 3 instead of the Step 2.
Other Private Cloud Backup Solutions
Almost any manufacturer of network-oriented storages brings some cloud backup solutions, as well as commercial software for same purposes. Sadly, almost any of these solutions works only with clouds of the same manufacturer, and has an inflexible task scheduling.
Handy Backup is a perfect private cloud backup software, allowing accessing any pre-configured private cloud to make a local or global network data transferring into your personalized cloud vault!
Try this solution just now, downloading a fully functional 30-day free trial version!
Who uses our backup software?