Back up Music Online and In-house: Copy Songs and Playlists for Audio Backup
Music backup saves the My Music folder or other audio collection, to provide safety for your audio data. Handy Backup is a perfect music backup solution, capable to find all your audio files automatically and make copies of these files both online and on local storage media.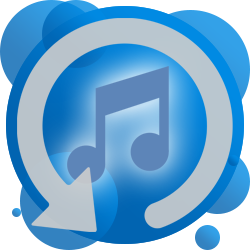 Music Back up Features
With Handy Backup, you can back up your songs, playlist data and music files of any formats to provide a complete audio backup for your collections.
Listen Your Music Directly From Backups
Unless you select a compression or encryption option, Handy Backup will preserve the native data format when copying your music files. This means that you can use any music backup file as an audio file just from backup, without a need for restoring it before playing or processing.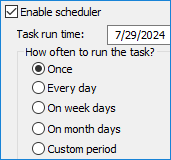 Back up Music Library by Schedule or by an Event
You can schedule your music back up task to regular run with a period from minutes (which as an extremity in case of music collection) to some months. You can also set up auto run for scheduled task that were somehow missed, or even start a task by plugging a USB storage into a PC!
Backup Music Files Online and to Local Devices
You can backup music to Google Drive or Dropbox, store audio files on external USB drives, copy your collections to an FTP server, or just copy it to a different place on your local disk. Regardless of your choice, Handy Backup will automate your backup actions!

Simple Interface: Just Six Clicks for a Backup Task!
With a graphical interface (GUI), you can quickly make a task for backup My Music folder with all its content including WMV, MP3, OGG, WAV and other audio backup files. Just in six clicks you will create such task by using the My Music component in the Windows Libraries section (see below)!
Key Advantages: Why to Backup My Music with Handy Backup?
Besides the advantages described previously, Handy Backup allows many other options and features for music back up:
A lot of sources and storages, including FTP, clouds, mapped drives and NAS disks;
Full, incremental, differential and mixed backup, allowing saving backup space and time;
Sync two folders with a parental or two-way methods, copying the music between;
Encrypting and/or compressing when backing up music for transferring or re-packing it;
Auto processing any other data types along with the audio files, possibly in just one task.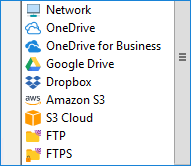 These options not only transform Handy Backup into the most effective music backup software, but also allow implementing it with highest efficiency for any other backup tasks besides music backup.
Handy Backup is a versatile file backup software solution that goes beyond music backup. It offers a comprehensive set of features to protect various types of data, including documents, photos, and more. Whether it is safeguarding your music collection or securing other important files, Handy Backup is the reliable solution you need.
Recommended Solution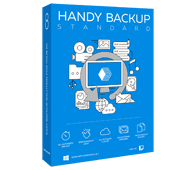 Version 8.5.0, built on September 19, 2023. 116 MB
Backup Software from Novosoft LLC. 39 USD per license.
The Standard edition has all that you need to backup music online and offline, from saving single files to copy big collections and entire music libraries. Full-featured 30-days trial!
How to Backup My Music Folder Using Handy Backup
Creating an audio backup task is quite simple. Open Handy Backup and create a new task by clicking on an icon or by pressing Ctrl+N. Then use the following sequence of actions
On Step 1, select a backup task. Do not mark an advanced setup checkbox unless you need it!
On Step 2, click on the My Music item in the Windows Libraries list.
Note: You can use the Computer plug-in and File filters option instead, to find music backup files in other locations (e.g., for making some external audio manager backup). This requires using advanced mode on Step 1. For details, please refer to the User Manual.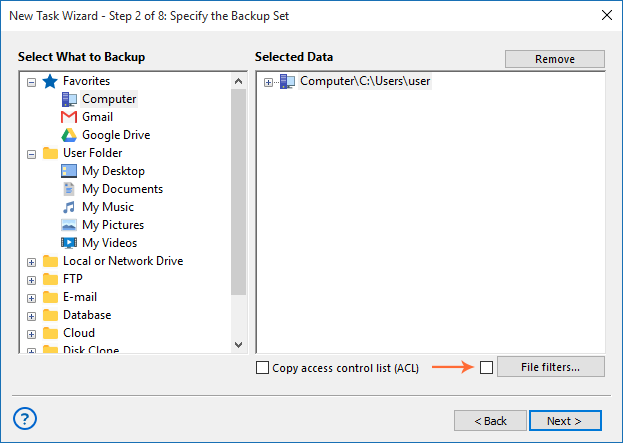 Select music files for backup and click OK to return to the Step 2 window.
Enter file masks for your music backup, divided by semicolon.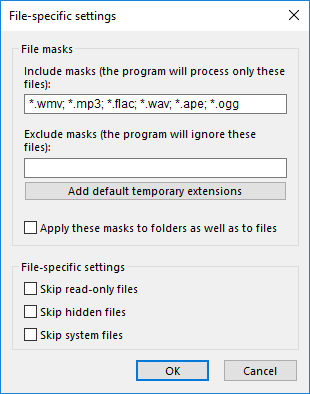 Click OK and return to the Step 2 window. Double-click on the "Computer" option.
Select folders to process. Otherwise, Handy Backup will find all files by masks.
Now select a destination for your music files.
Set up other task parameters as described in the User Manual. That is all!
Backup Music to Cloud
If your plan to backup music online (or from online sources, such as backup music to Google Drive or Amazon S3), you will need to establish a connection between the chosen online storage and Handy Backup. The program requires this operation only once, unless you will change your storage.

Nowadays, cloud storage can be a best way to backup music files online. Therefore, if you do not want to use commercial services to backup My Music content, you can use a private, WebDAV-driven cloud such as OwnCloud, and a NAS or data server to operate it.
What Are the Clouds Where I Can Backup My Songs
Desides Google Drive and Dropbox options discussed before, Handy Backup provides many other cloud solutions to backup music. These are generic S3-driven clouds, dedicated solutions such as Amazon S3, common clouds such as OneDrive, and some regional or dedicated storage solutions.

Guard your music collection with Handy Backup, which can automatically copy and protect your audio files!
Who uses our backup software?