To save a copy of your data managed by QuickBooks 2014 or any other version of QuickBooks, use the "Computer" data source of Handy Backup. It can be done with a next sequence of operations:
Open Handy Backup and create a new task by pressing Ctrl+N or by clicking on the new task button located on the main control panel. On the Step 1, select a backup task.
On a Step 2, select the "Computer" option. Click on "Add" or double-click on the "Computer". A new window will appear.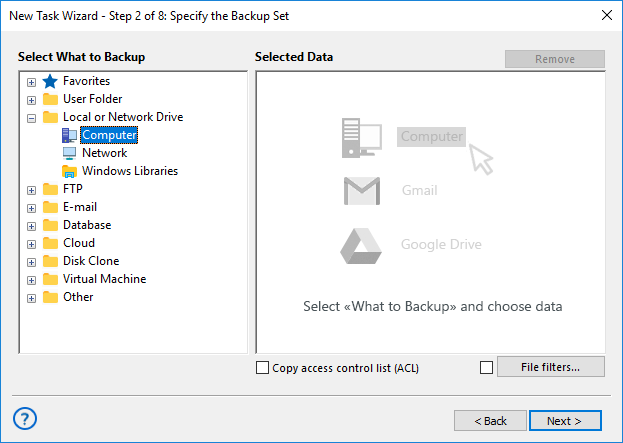 Select the Intuit QuickBooks data folder. Typically it is placed here:

C:\Users\[Windows Username]\AppData\Local\Intuit\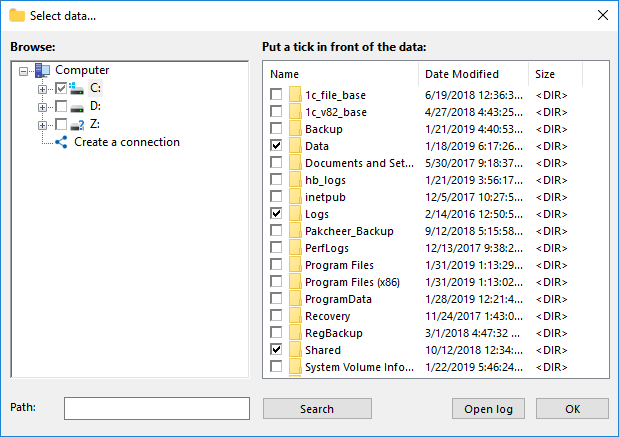 Check a folder with a bookmark and press "OK", then "Next" to the next step of task creation.
Then select a data storage, set up backup parameters, compress and encrypt your files and do other things you mind to be necessary.
Schedule your QuickBook backup, setting up the period you feel right to renew your reserved data copies, on a Step 6.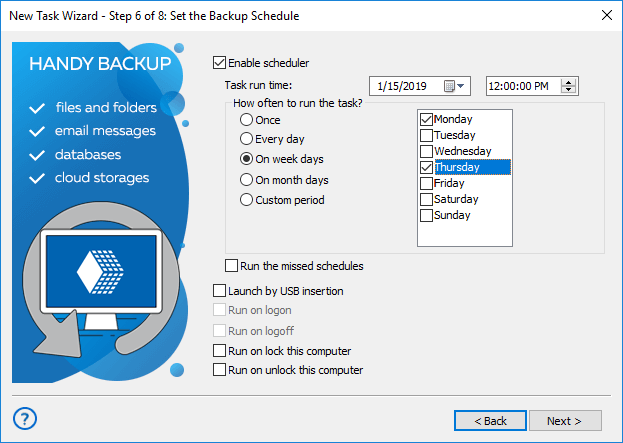 Finish the task creation by naming your task.
That is all to be done to create the QuickBooks data-keeping task with Handy Backup. This task can be started manually or being executed when the scheduled time will occur. Enjoy your QuickBook data security with Handy Backup!
Any backup is useless without the effective restoration. Although Handy Backup saves data by default in native format, allowing manual copying these files from backups to the necessary location or just using these data by the place, it still has an effective restoration procedure.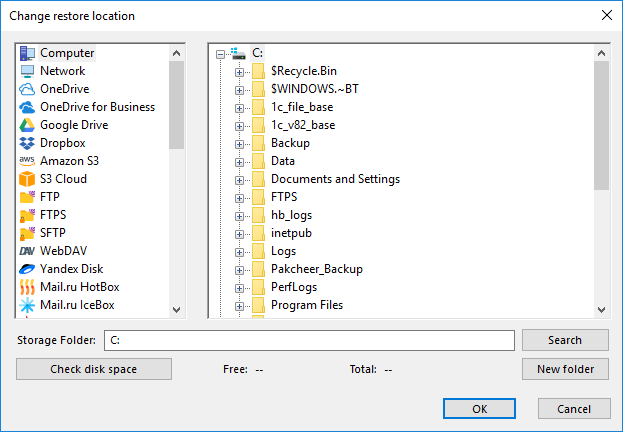 Users can create and manage restoration task with exactly the same operations and interface considerations as when creating backup tasks. Just select for a restoration task type, then select a QuickBooks backup file as data source and choose the right destination to restore data.
Customers about Handy Backup
You have no need to purchase any extra data source options or add-ons to back up QuickBooks data. Any edition of Handy Backup can do this operation, when network-level editions can also automatically collect QuickBooks data backup from remote machines plugged to the same LAN.
Version 8.5.0 , built on September 19, 2023. 116 MB
30-day full-featured trial period
If you want to try QuickBooks backup with Handy Backup instead of using the built-in utility, please download the 30-days free trial edition of Handy Backup from the product-downloading page.