Backup PST Files Automatically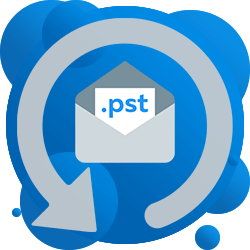 Backup PST files and save your Microsoft Outlook email messages, securing this popular local email client and event manager from data loss! Handy Backup allows you to backup PST files automatically with minimal efforts, providing the dedicated "Outlook" plug-in as a PST backup tool.
Advantages of Handy Backup as the PST Backup Tool
Schedule Your Tasks to Backup PST Files Automatically
You can schedule your task to backup PST file at any time that you want, with an exact starting point and repeating period from minutes to months, as well as mark a task to backup PST datasets by some system event (e.g., when you are inserting a task-related USB storage device into your PC slot).
Security Options and Measures
Besides an option to call for external encryption or security software before backup PST files, as well as using secured transferring protocols, Handy Backup provides a built-in encryption by 128-bit modified BlowFish, making it a highly secured PST backup tool.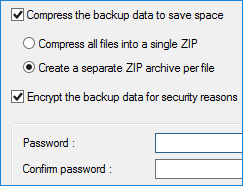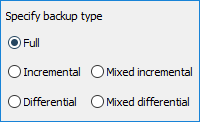 Fast Incremental Backup
To save time and storage space, you can also use partial backup techniques (i.e., incremental, differential and mixed backup for PST). Incremental backup is especially useful for PST files, as it allows recovering a particular state of mailbox content.
Advanced Settings for Efficient PST Backup
As Handy Backup allows both cold and hot backup PST file copying, switch the mail client state directly from a task by calling it as an external program. You can use internal compression and encryption to minimize size of PST backups and ensure backup PST security.
How to Backup Outlook PST Files in Handy Backup
To use the dedicated Outlook plug-in to backup PST file (e.g., for Outlook 2010) database from your client, please follow the next brief instruction.
Open Handy Backup and create a new task by pressing Ctrl+N or clicking the "Create" button.
Select a new backup task on Step 1, and mark the advanced mode option.
Click "Next" to continue. On Step 2, click on the Outlook backup plug-in in the E-mail group.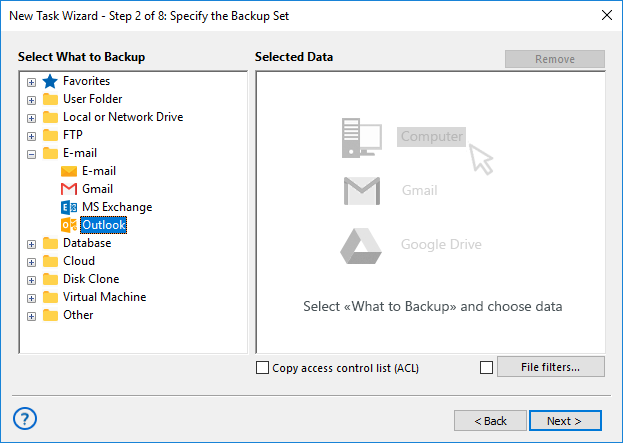 On the right panel, mark all the accounts to backup PST files automatically for these users.
When finishing, click OK and return to the Step 2 window.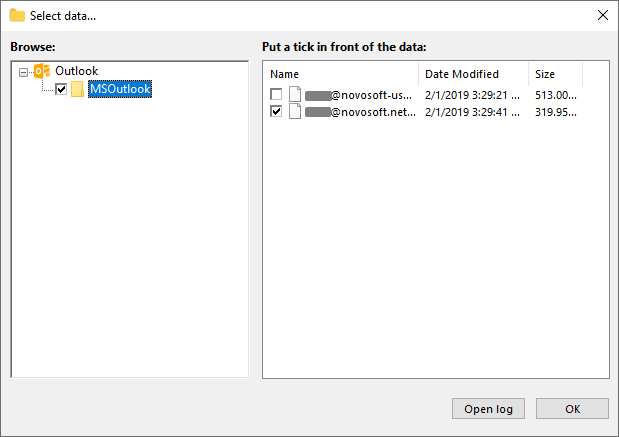 On Step 4 in the advanced mode, you can make partial (incremental or differential) PST backup.
Also on this step, you can set up time stamps, quantity and rotation of backup versions.
On Step 5, you can compress and encrypt your backup files if you want.
Step 6 is the scheduler, where you can set up starting time and repeating interval for a task.
Step 7 is for running another software before or after a task (e.g., for stopping and restarting Outlook 2010 to make "cold" backup of PST files).
On the final step, you can name your task and review it, as well as run it immediately.
How to Restore PST Backup
Handy Backup is also a very convenient PST restore tool. To restore PST files, you can make an automatic recovery task. Select "Restore" on Step 1.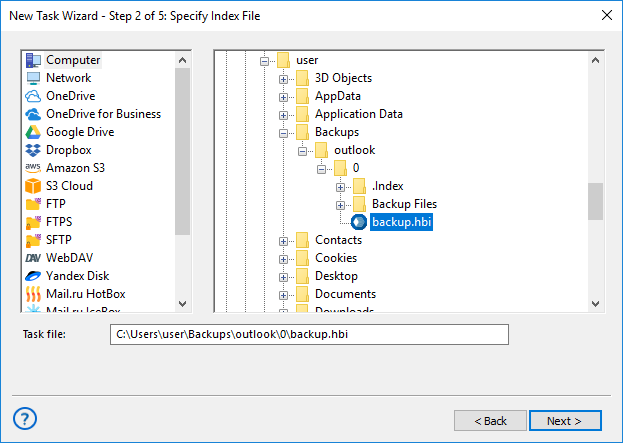 Now on Step 2 find your PST backup files storage and select a backup.hbi file there. Then continue creating a task as described in the User Manual.
Note: In advanced mode, you can change a recovery destination. Just click "Change Location" and select new storage to restore PST backup there.
Backup PST File in Native Format
In addition to other features and advantages, Handy Backup always stores the unencrypted and uncompressed PST backup file in its native format. You can just move this backup PST content manually to any place that you want, open it from a client or even "migrate" with this file to another machine!
You can use any free PST file viewer without Microsoft Outlook directly to backup PST file copies. Using these external utilities, you can extract or proceed particular mailbox content.
Review About PST Backup Tool by Handy Backup
Recommended Solution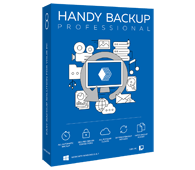 Version 8.4.0, built on June 30, 2022 . 113 MB
Backup Software from Novosoft LLC. 89 USD per license.
Backup PST message files with the Professional edition, a popular backup choice among IT experts and advanced users! Many storage plug-ins available out of the box!
Big Choice of Storage Methods
With Handy Backup, you can backup PST files not only to some local place but to almost any modern data storage, including such options as:
Local and mapped disks, external USB drives;
NAS units, FTP, SFTP, FTPS servers, shared folders in local networks;
Popular clouds (Amazon S3, Google Drive, OneDrive, Dropbox and other)
WebDAV-connected or S3-driven cloud storage solutions, e.g., OwnCloud.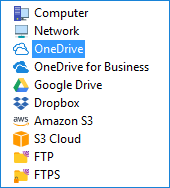 Hot PST Backup Tool
Another principal advantage of Handy Backup is its option to backup PST information without stopping the client from its work. As MS Outlook is a "heavy-duty" application, controlling all contacts, messages and events for a user, the possibility to backup PST from a program without stopping it is very useful!
Download Handy Backup just now as your new PST backup tool just now,
get a free 30-day trial with all plug-ins and functions available!
Who uses our backup software?